Come and stay in beautiful Sainte Foy Tarentaise this winter, you don't have to stay for a full week. A minimum min 3-nights in Chalet Sapins costs just £178 per day – that's a double en-suite room, breakfast, swimming pool, sauna, Jacuzzi & wifi! Don't miss out, book today.
What's Included?
Venture Ski Accommodation Includes:
Knowledgeable and friendly on-site staff to look after any issues
Continental breakfast each morning with pastries, yogurt, cereals & fresh coffee/tea
Use of our spa/swimming pool, sauna and hot tub
On-site kids club to look after the little ones, open 7-days a week (advance booking strongly recommended
Massage therapist available for treatments (additional cost)
Lovely cotton linen, fluffy towels, with hypoallergenic duvets & pillows
Heavy bath robes are supplied on request
Complimentary toiletries including shampoo, soaps & hydration cream
Free wireless internet access in all our chalets
Our Black Diamond Lodge bar and #1 rated Black Diamond Lodge Bistro restaurant
Live family-friendly après ski music at Black Diamond Lodge bar each week
Easy access to the Sainte Foy resort – only 5 minutes walk with complimentary shuttle service
There are also bars, shops and restaurants within five minutes' walk from the chalet door.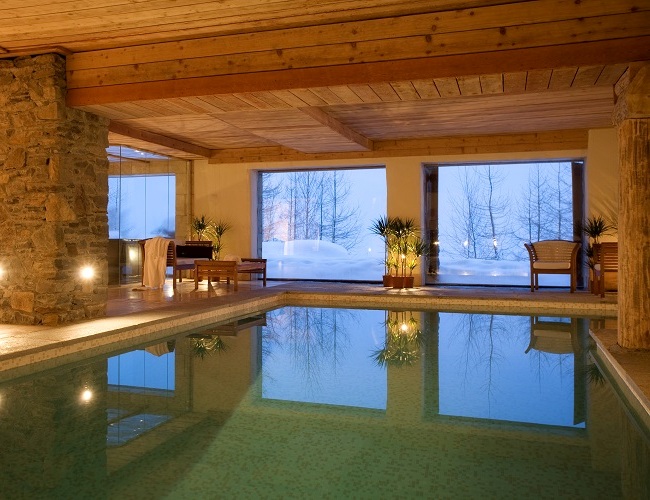 And don't forget our Concierge Service can assist with all aspects of your ski holiday in Sainte Foy. Once you reserve your accommodation, they will be in touch to offer advice and assistance with:
Ski school
Booking childcare
Airport transfers
Renting equipment
…and many other touches to make your romantic runs smoothly.
DON'T DELAY!
Get in touch with us now at guest.services@ventureski.co.uk or send an enquiry form so we can give you the information you need.