Decoding Skiing…

How to work out the cost and book a ski holiday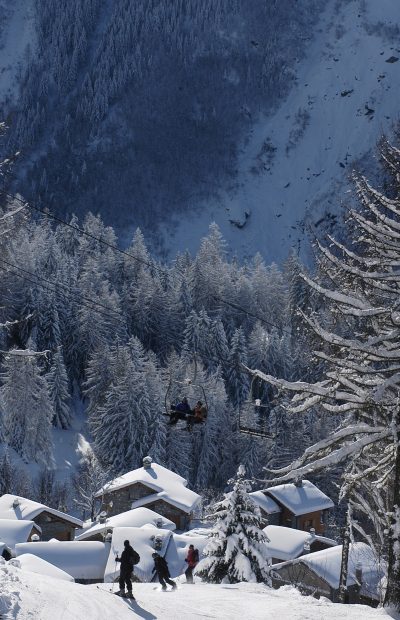 Ski holidays are not cheap, they never have been. But over one million Brits still flock to the Alps each winter in search of Adrenalin, Vin Chaud & the occasional après ski dance on a table. Booking your ski holiday can also be a minefield of separate costs, and that's if you've done it once or twice, to anyone new to the sport it can be a daunting undertaking (and that's before you stand at the top of a red piste for the first time!)
There are three types of European ski trip: self-catered, B&B and catered (half board) in either exclusive-use, shared or hotel-style accommodation. The catered chalet is the most popular with UK families, as it's quite social and you don't have to worry about shopping, cooking or washing-up.
Once you've decided what type of chalet you're looking for, you need to decide travel dates and please don't say "February half term"! The ski season can be up to 18 weeks long yet nearly everyone wants to come out on the dreaded same 7-days in the middle of February. As a result; prices are inflated, airports are crowded, road jammed and you can't see the piste for the flocks of skiers. If you MUST travel that week, then BOOK A YEAR IN ADVANCE and fly or drive on the Friday or Sunday, definitely not Saturday to Saturday – it'll save your sanity.
Venture Ski in the French Alpine town of Sainte Foy offer a very pain-free experience; they don't fix you to certain transfer days and their Concierge Desk will help book every aspect of your holiday bar the flights (or train) as they're not a Travel Agent.
So, how DO your holiday costs break down? Well the formula is quite straight forward really, you simply have to ATTACKS it:
• Accommodation (catered, self-catered or B&B)
• Travel (i.e. plane, train or automobile)
• Transfers (to get you to the chalet from the airport or train station if needed)
• Arrange ski school or private lessons (not everybody needs them but would be an absolute must for the beginner)
• Creche (if your little ones are too small for ski school)
• Kids Club (ideal for children having a couple of hours of lessons each day)
• Ski equipment hire (few people travel with all their own kit these days, it's often cheaper to rent)
It's very hard for a Tour Operator or holiday provider to give you an accurate up-front quote for your holiday until they know how much of the 'ATTACKS' you want. If you're a family of four* and you want the whole 9-yards then it'll look something like this:
* based on Mum & Dad with two children aged 6 & four staying for 7-nights from 21st – 28th Dec'19. With airport transfers from Chambery, ski passes, part time creche for both children, ski hire and group lessons for both children. Quote provided by www.ventureski.co.uk .